What do we mean by website navigation?
The navigation of your website is the basic structure that allows your customer to move around your website and find what they are looking for.
There are three parts to your website navigation:
Header Navigation
Main Navigation
Footer Navigation
The Header Navigation
The Header section of your website is located at the very top of your website page:

Links to general information pages can be added to the Header section. In the above example, two links have been added to the Header section (Contact Us and Shipping Info), however you can additional links to this section if you wish.
We would recommend that you include the following links:
Your phone number
Shipping Rates
Contact Us

The Main Navigation
The main navigation displays your product categories: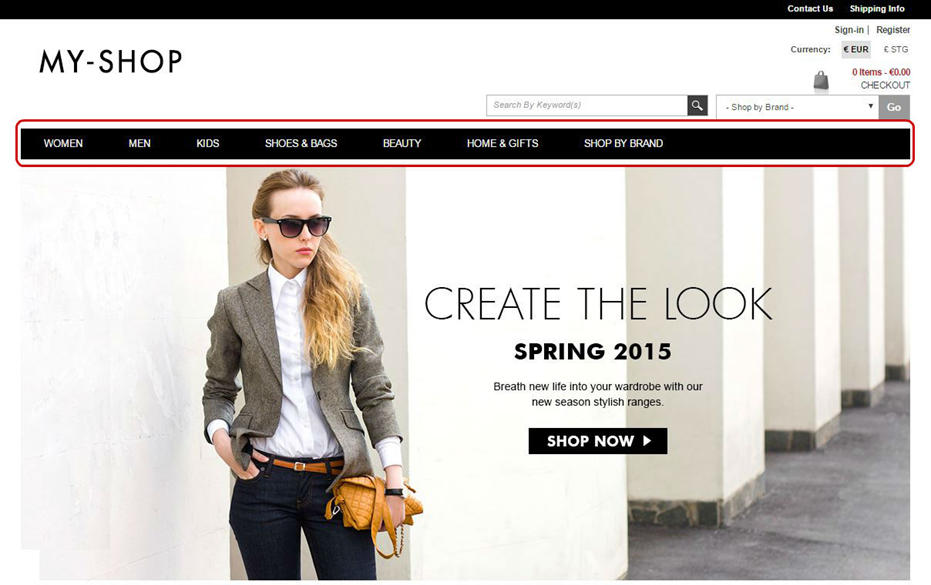 The Footer Navigation
The Footer section appears at the bottom of your website:

As the above screenshot shows, here you can include sections of information. Under each section you can display relevant links to pages of information.
Typical Recommendations include:
Store Location
About Us
Contact Us
Policies such as Delivery, Returns etc