You can send SMS messages directly from your website. The website uses Phonovation to send the sms messages.
How to Send an SMS
When logged in as a web admin, click on Marketing - Communications and then click Send New Communication. In order to use this feature, we will need to set up the integration with Phonovation. There is no charge for the integration but there is a small cost for each sms (payable in advance to phonovation)
Targeting based on Subscriber's Browsing/Order History
You can send the message to everyone - or only to subscribers who have showed interest in specific categories, brands, products - or based on their previous order history. The following screen shows the options (which are similar to the promotion set up admin screen):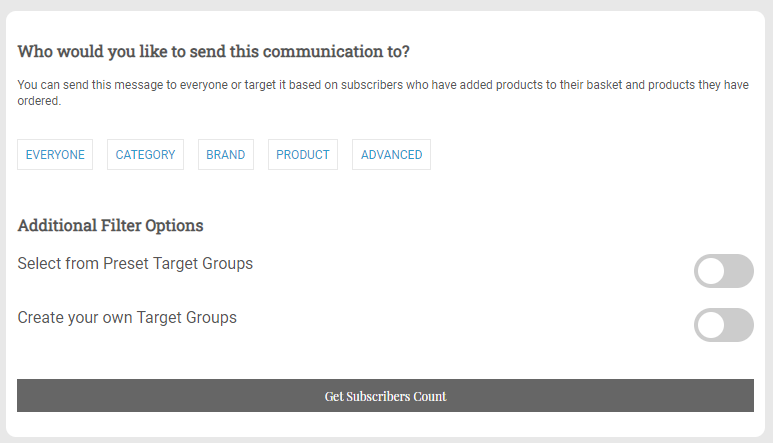 You can click on Get Subscribers Count at any time and a pop-up will show you the total count of emails and SMS numbers that are available for the specific filters you select.
If you click on Select from Preset Target Groups, the following screen opens up. You can select one or many checkboxes. Note that the checkboxes within the same column use OR logic so that subscribers from either checkbox will be included while the separate columns use AND logic so that the subscriber must fulfil the criteria for both columns.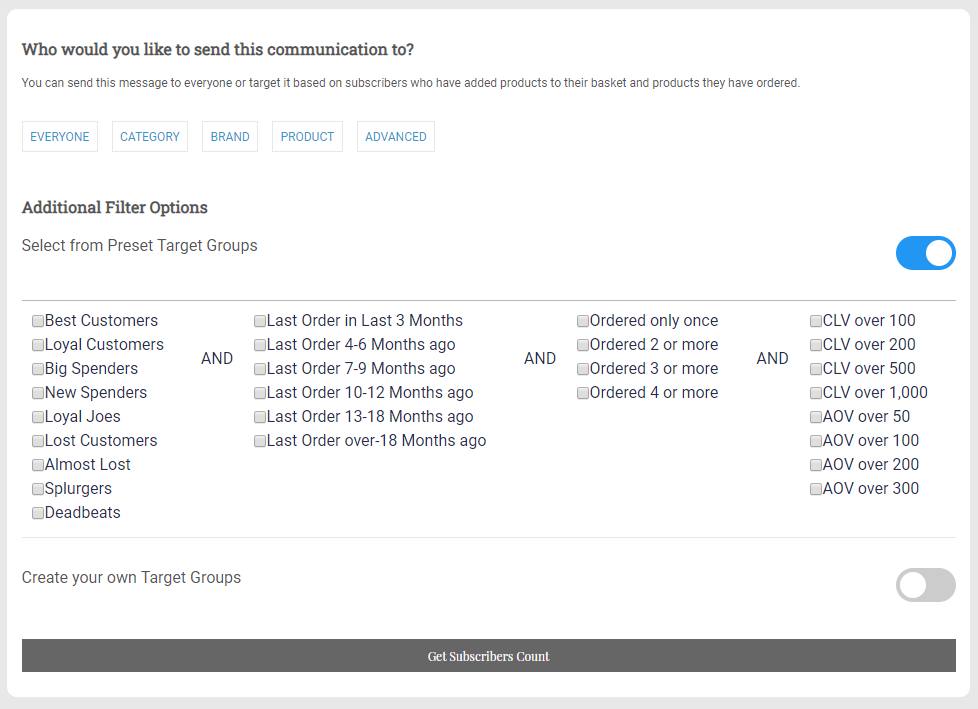 The pre-set groups eg Best Customers are explained in the RFM Analysis article.
CLV is the Customer Lifetime Value and AOV is the Average Order Value.
If you click Create your own Target Groups, the following opens up where you can select one or more filter options: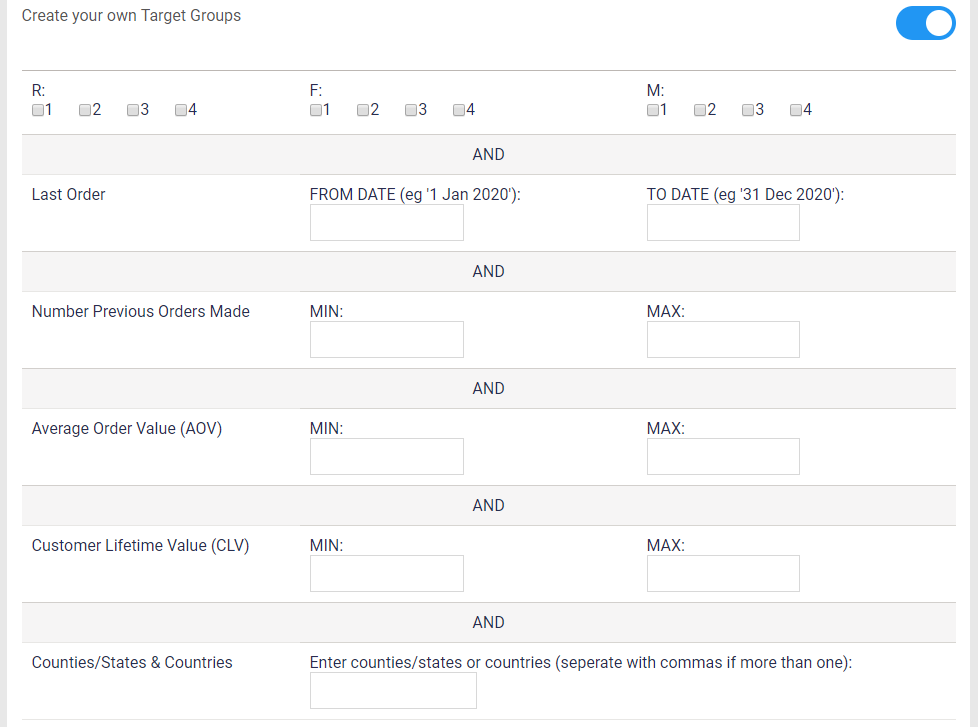 Selecting SMS
You can then select how you would like to send the message - in this example, where the user selected SMS, a textbox opens up where they can enter the text to send and use "FIRSTNAME" where they want the subscriber's first name to go into.

Entering the time that the message is to be sent
You can then select if you want to send the message now or at a specific date/time - or you can come back later and click Deactivated if you change your mind before the messages are to be sent out.