You can add content anywhere on your website the using the Widget Manager.
What is a Widget?
A widget is a block of content, this block can be text, an image, a video, a product link, a carousel or one of many other widget types.
What is a Widget Container?
We use Widget Containers to structure our content. A Widget Container can have multiple widgets all different sizes, types and combinations. We build our pages using Widget Containers, each Container will appear above or below another Container creating rows of Widget Containers.
For example, you could create the home page below by adding the following Widget Containers:
Widget Container 1: The first row is a Widget Container with one Graphic Widget. This full-length graphic could hyperlink to another web page
Widget Container 2: The second row is a three Graphic Widget Container; each graphic has a title and is hyperlinked to a page within the website.
Widget Container 3: The third row is a four Feature Product Widget Container; enter the product code and the product image and details display automatically.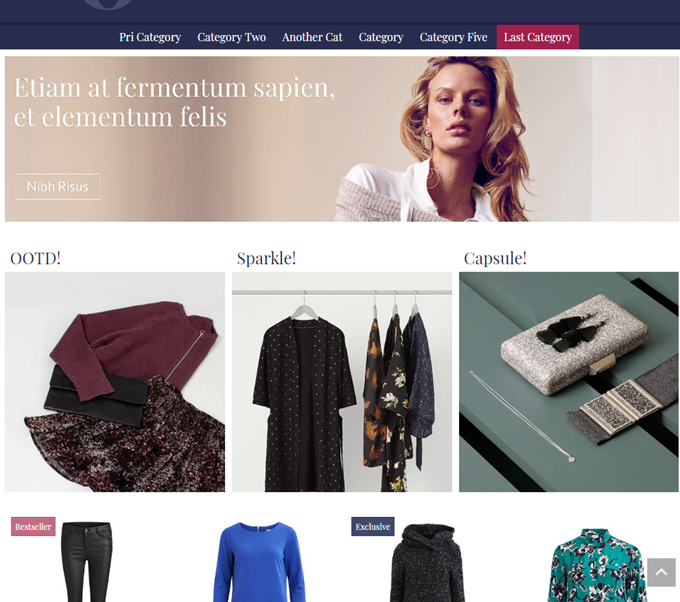 Related Articles