When you are logged in as a web admin, you can view stats as you browse the website including:
Category Views & Sub-Category Views - In the menu bar, there will be counts beside each category showing you how many times users have clicked on this category link. If there is a 2nd number shown for each category, this number includes the total counts including all sub-categories.
EG:

BEAUTY and it's related subcategories was the most clicked category (TOTAL 280 clicks)​
Of 280 Total Clicks on the BEAUTY Category and subcategories, 66 clicks were on the main nav option itself​
Data is Current to the start of the month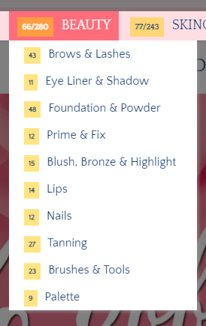 Within the BEAUTY hover menu, you can see in yellow how many clicks each link received​
Foundation & Powder most popular
Refinement Clicks - When viewing a product list page, the refinements in the left sidebar will show total counts for number of clicks that the refinement has been used for. Each refinement group will also have the total counts beside them so that you can see which filters are being used and which are not.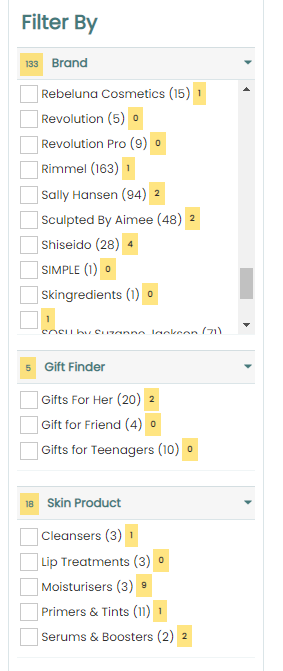 Product Views - When viewing a product list page, the products will display the number of times they have been viewed in detail.

This time period these statistics cover are for just the current month, so they reset automatically to zero at the end of each month.