When you set up a Google Analytics account for your new website, there are some additional elements you need to configure, if you are an eCommerce website. For example, Google Analytics will not track eCommerce transactions and revenue unless you tell it to.
In order to set this up in Google Analytics for your website, we recommend you follow these steps:
Log in to your Google Analytics
Go to the bottom left of your screen and click Admin
This will open your Admin view.
Navigate to the 'View' section on the right and click E-commerce Settings
Toggle the slide for Enable E-commerce and Enable Enhanced E-commerce Reporting to ON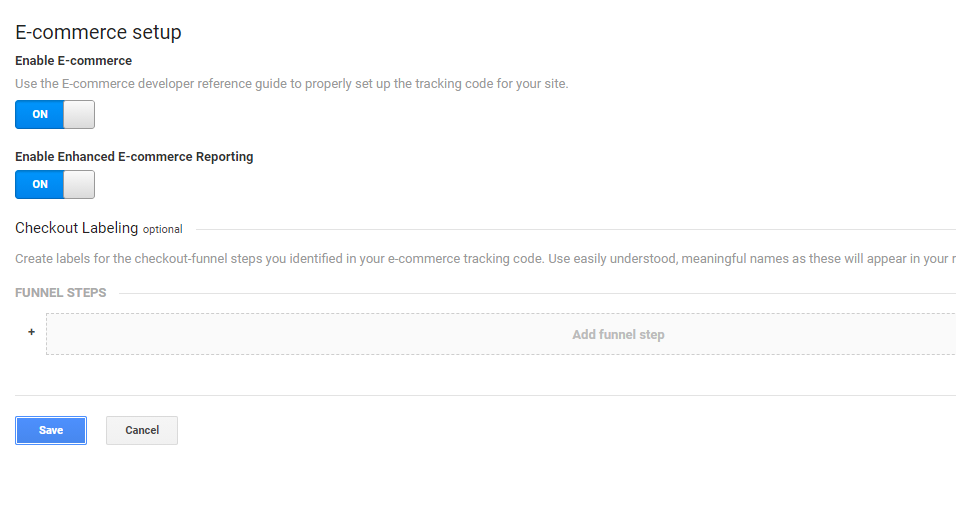 Click Save
Set a reminder to come back in 2 days and check that there is data coming through via the Google Analytics > Conversions > Ecommerce reporting section.