How it works
If you would like to sell products in both inner and outer pack sizes, you can set the following fields for a product. These 2 fields appear under the Product Details tab and under Advanced Settings.
If the product has versions, you set these at the parent product level.

How it displays
Contact the Help Desk if you would like to turn this on for your website. Once turned on, these will then display as follows on the product list page.
The INNER and OUTER pack sizes are displayed along with the Product Code and the Bar Code.
Note that if you have entered a Supplier Code, this is displayed instead of the Bar Code.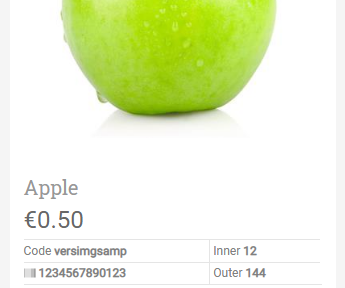 And this is how it displays on the product detail page: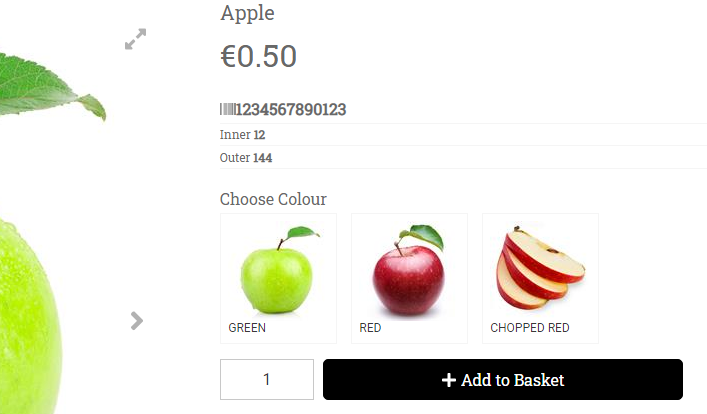 Add to Basket Prompt
When a user adds an item to their basket that has an inner or outer quantity, and if the quantity is not divisible by the inner or outer quantity, they will be prompted with the following to try and avoid inner packs being opened and split up. In this example, the user has attempted to add a quantity of 34 to their basket.
Note that this pop-up is not available for a product with a table view of versions where you can add more than 1 item to the basket at the same time.