When you are ready to start Facebook Ads, particularly Dynamic Product Ads that feature your products, our strong recommendation is that you connect an automated feed, so that your products go across to Facebook automatically. Please refrain from creating manual shops or products as this will cause issues for you when to try and automate.
To connect to Facebook, you must first configure your Google Shopping Feed in AB Commerce - see more info on that here
When your Feed is ready, follow these steps to connect it to Facebook:
1. Log in to Facebook Business and select Commerce Manager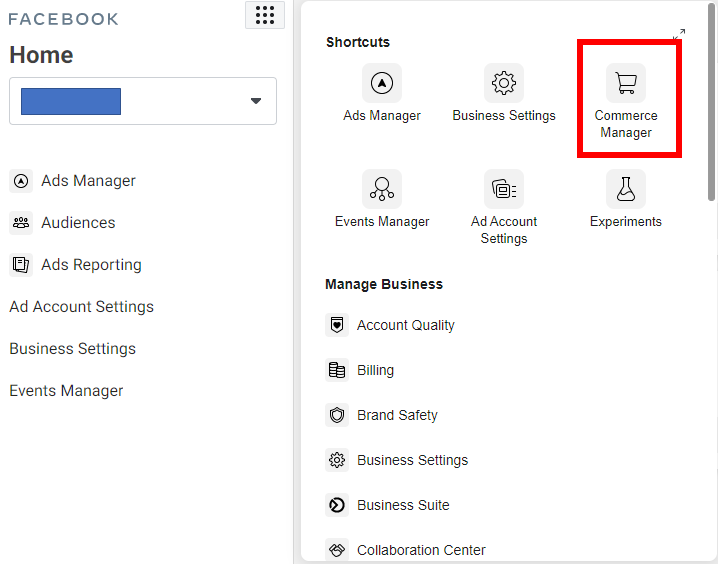 2. Go into Commerce Manager and select +Add Catalog

3. Select Ecommerce as the Catalog Type & click Next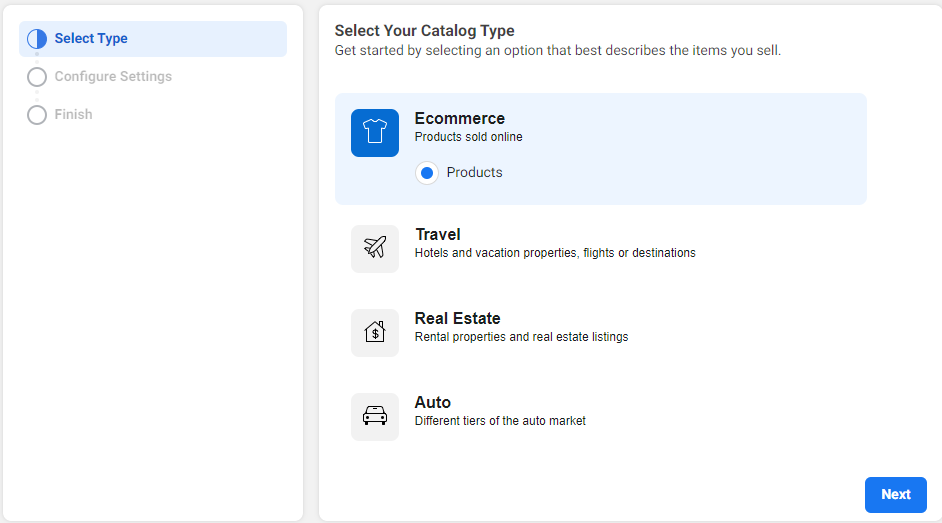 4. Select Upload Product Info as shown below. Set your Catalog Owner as your Business. Click Create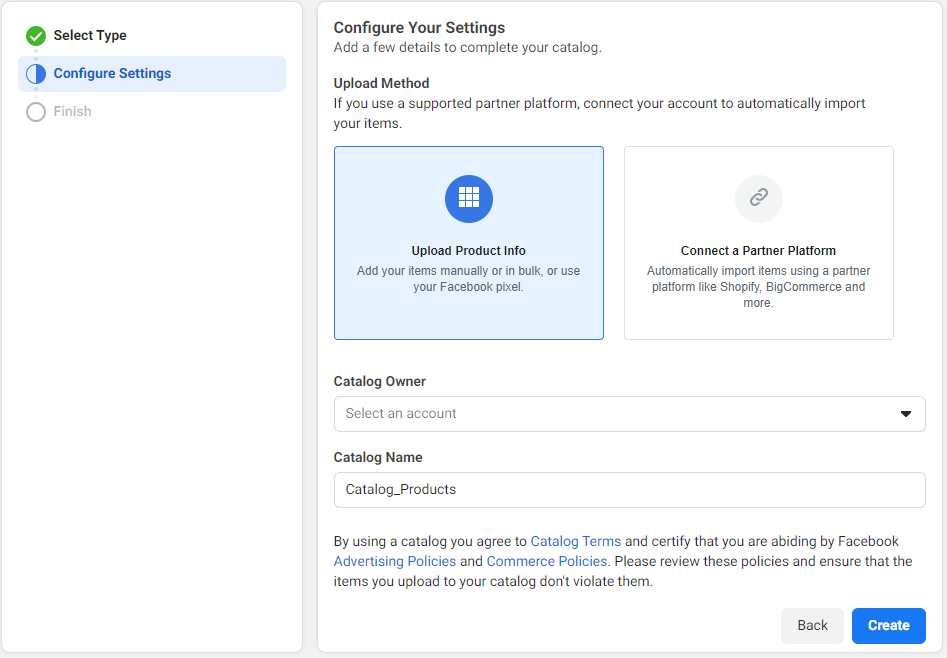 5. Your Catalog is created - now you need to View Catalog so you can add products

6. Click on Add Items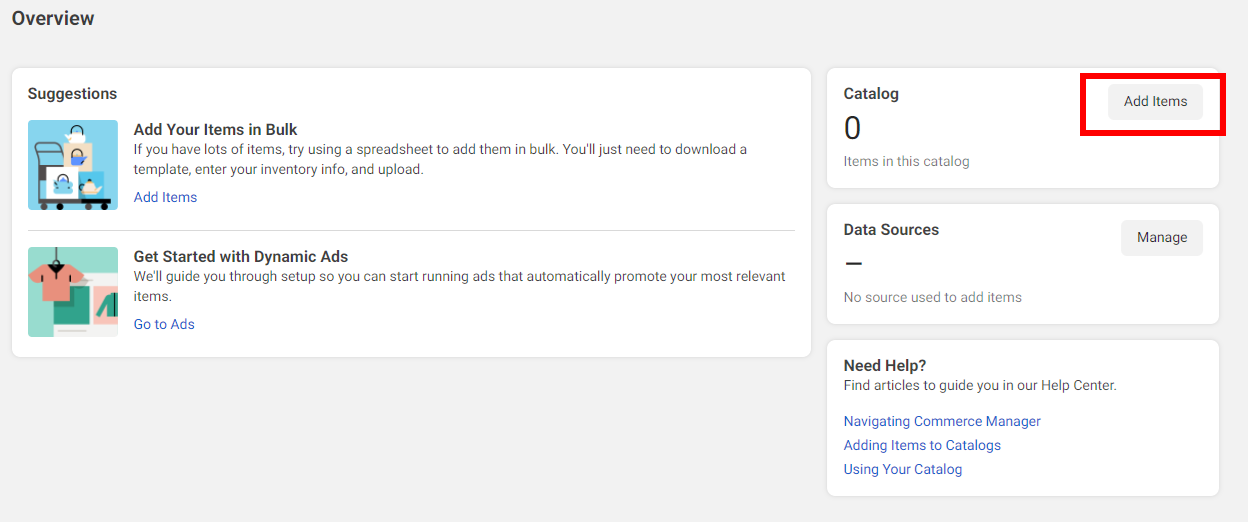 7. Tell Facebook you have an automatic feed by clicking Use Bulk Upload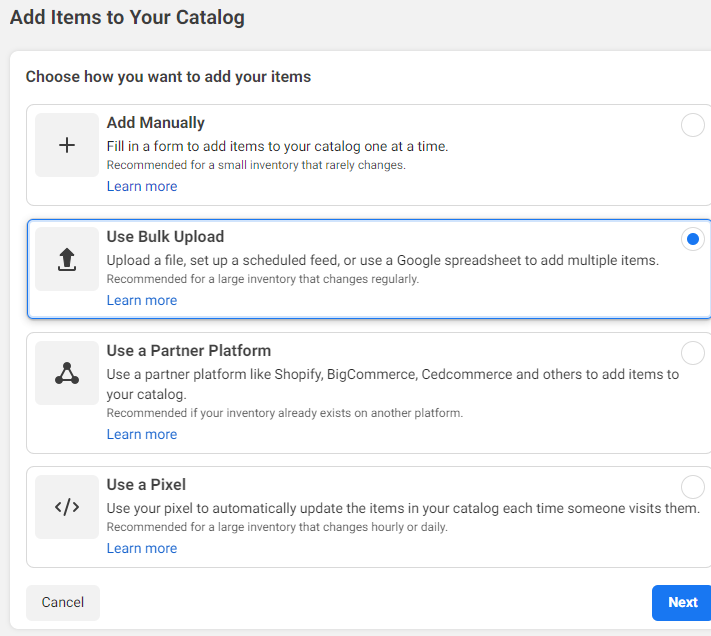 8. Tell Facebook you want to automate this by selecting Scheduled Feed and clicking Next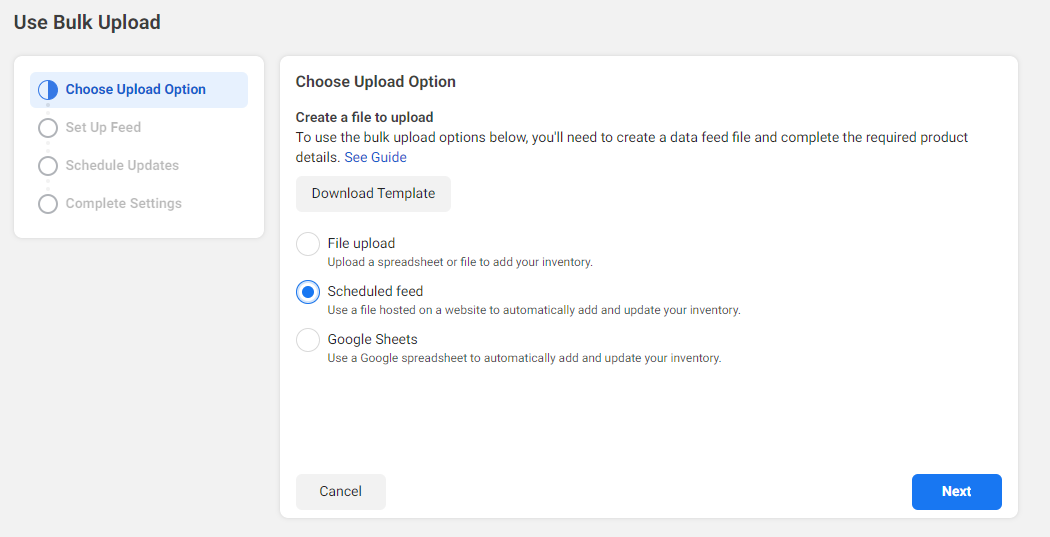 9. Enter your URL - if you have configured your Shopping Feed in AB Commerce, your URL will be:
https://www.YOURWEBSITE.ie/facebook/products.csv
NB this step will not work if you have not already configured the Google Shopping Feed
Click Next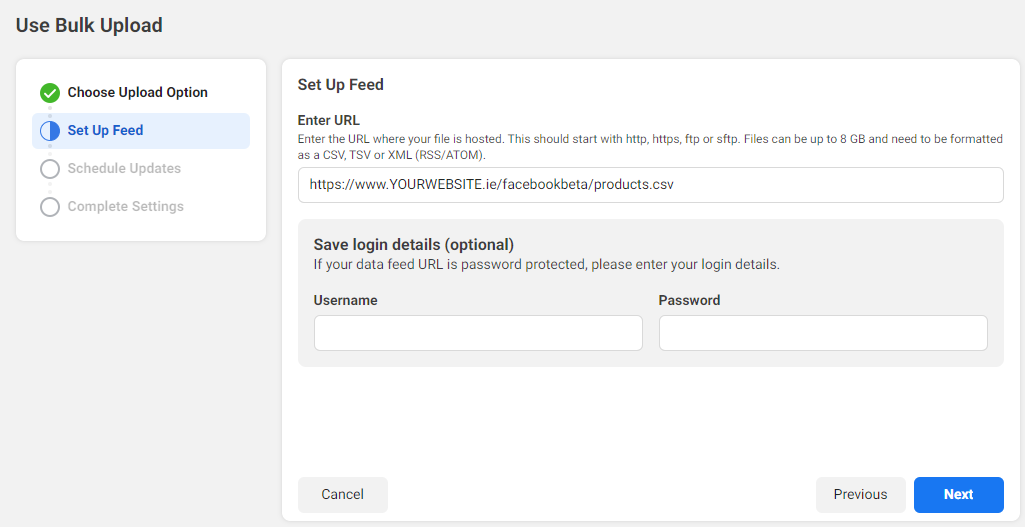 10. Tell Facebook you want regular updates by selecting Hourly updates and setting it to Every Hour. Click Next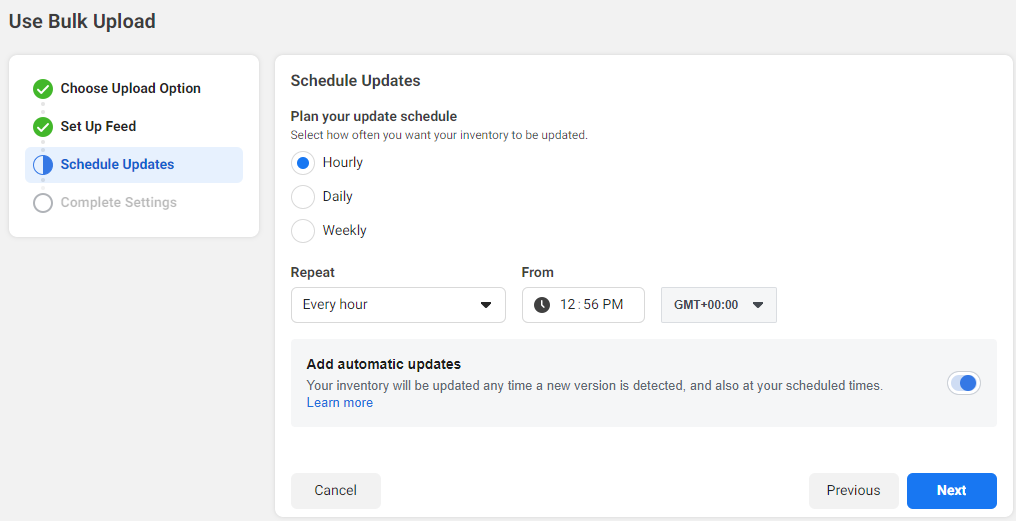 11. Give it a name - this should be your website. Click Upload.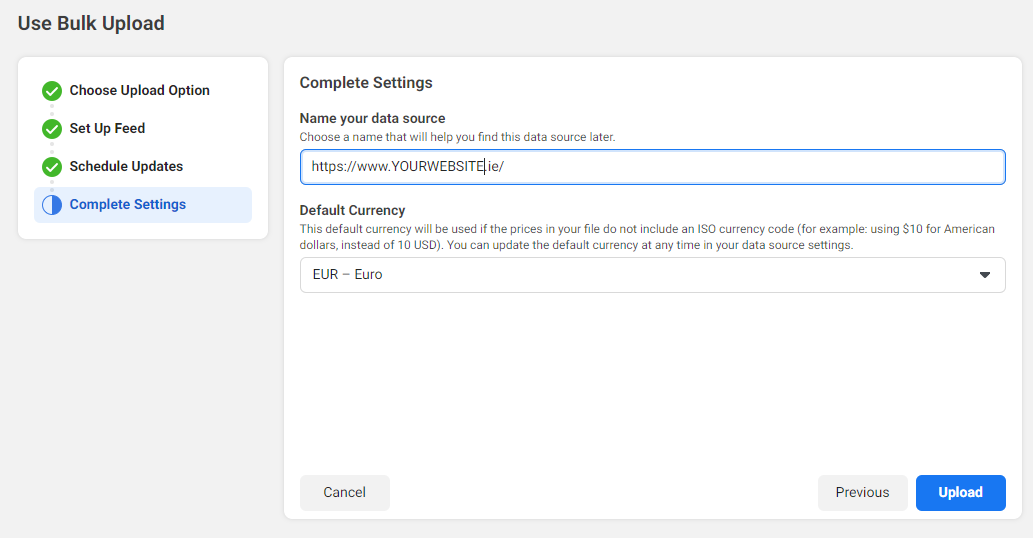 12. Your Catalog is ready to use in Facebook.