To connect your Google Shopping feed to AB Commerce go to:
Marketing > Google Shopping
A screen similar to below will appear:
(There will be no numbers after the categories unless already set up)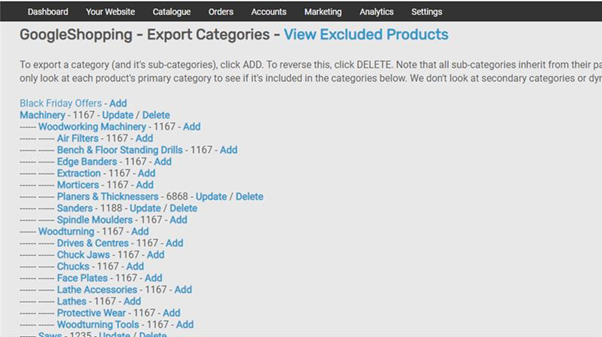 Copy and paste this all out into Excel - similar to below sheet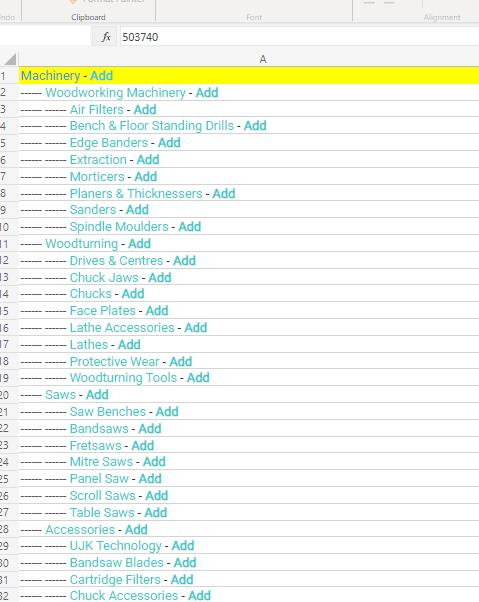 In the same excel sheet, create another sheet and paste in the full list of Google Shopping Category Codes from Google (Google Most Recent Version)
Give each column a heading first, then add the filters like so:

Depending on my your shop type go into the Filters and deselect any categories you don't need
For example, if you are Apparel retailer, the categories will all be clothing, so I will deselect all other categories, so I'm left with the relevant google categories and codes
Then manually, go through each category and subcategory on your own categories sheet and find the best Category Code in the Google List for that category.
Work through the full list, once happy that you have applied all relevant codes you can load them into AB Commerce
To Add to AB Commerce:
Go to Marketing -> Google Shopping.
Next to relevant page click 'Add'
Enter the Code number from your excel and click save
The correlating shopping category number should then appear just like the initial screenshot on this page.