If you want to display the RRP price, the RRP price will display as follows on the product list page: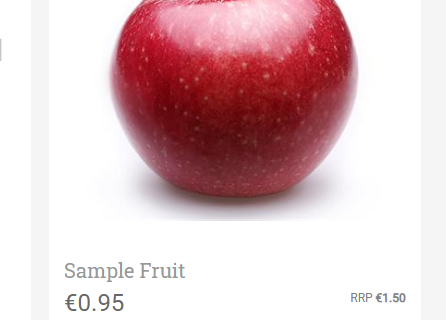 And as follows on the product detail page:

How to populate the RRP Price - Product Record OR Separate Price Plan
You can populate it through the Update Product admin page under the following field which is found under the first Details tab and under Advanced Settings:

Alternative Options for Populating this field
There are 2 alternative options for populating this field:
If you have systems integration in place, you can populate this field through the products export file using RRPEURO, RRPUSD and/or RRPUSD.
Or you can populate it using advanced price plans and have a price plan specific to RRP. To use price plans, contact the Help Desk and give them the list of price plan codes to use for each currency that your website allows.
Note that the price plan price always overrides the product record above.