Customers who purchase off you regularly will often order the same things again and again. To make it easier for them to reorder, you can contact the Help Desk and ask them to turn on Reorder on your website.
Once turned on, when the customer is viewing their previous orders, whether online or offline orders, they will see the following View re-order options button just above the order details to the right of the screen.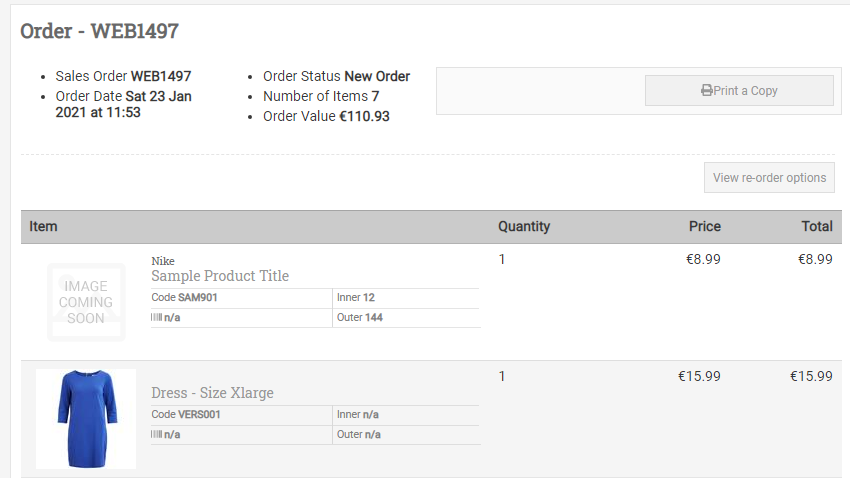 When this button is clicked, they will then see the following screen which will show all the items but with the current pricing and availability (in case the prices have changed since the order was made):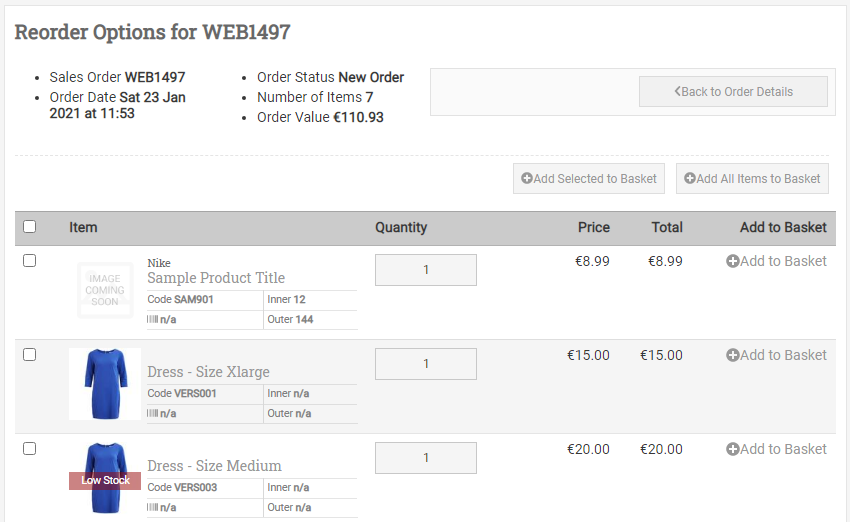 In this screen, they can edit the quantities and then click either Add All Items to Basket or select a number of items using the checkboxes on the left hand side and click Add Selected to Basket.